WATCH THE VIDEO: Cuomo gets new puppy names him "Captain" and then holds a press conference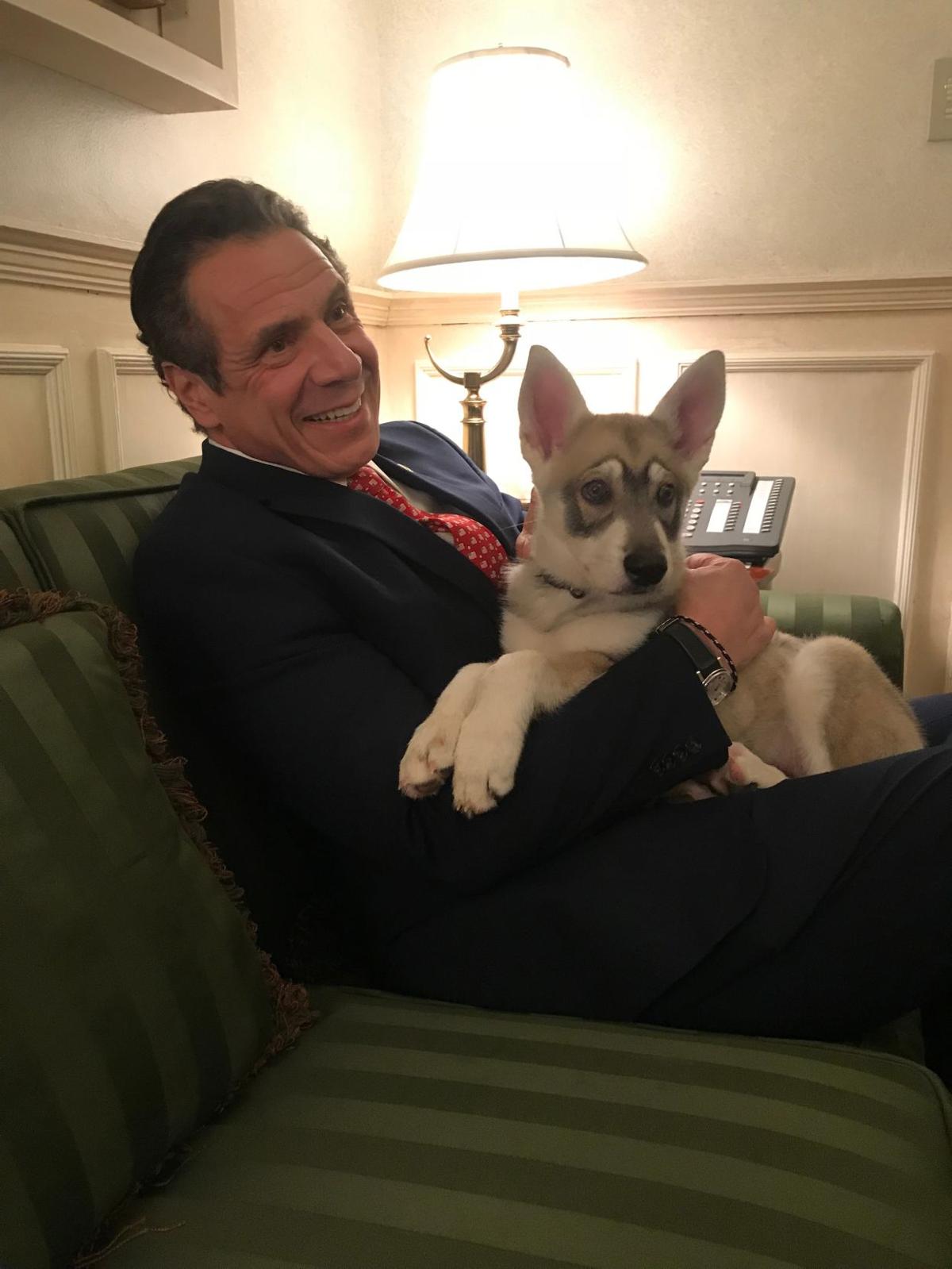 Gov. Andrew Cuomo's administration introduced his new dog on Monday at the Executive Mansion in Albany. He jokingly announced "Cappy" as the newest member of the administration.
Cuomo showed off his new dog, Captain, a 14-week-old pup to a crowd of New York mayors and local officials gathered at the mansion.
Cuomo's office released a video clip showing the governor introducing "Captain" to the crowd. The governor explained that it was his daughters' idea to get a dog.  "They had to have a puppy, had to have a puppy…They are nowhere to be found now," he said to a crowd that was cracking up as he continued, "Dad has the puppy."
Not only did his girls want to get a dog, but they also selected the name for the newest Cuomo. They selected the moniker "Captain." Captain Cuomo.
Cuomo said would have named the new pup "Excelsior."
"Wouldn't that have been a great name?" Cuomo asked the crowd, a nod the state motto. The crowd of officials gleefully laughed and agreed.
Cuomo joked with the crowd that the Siberian-Husky mix is not just getting house-broken, the pup is getting "mansion-training".
Comments